RECON's experience with large-scale site development projects with challenging geotechnical conditions or environmental concerns far exceeds that of any of our competitors.
Overview
RECON has been a site development contractor on projects since 2006, with budgets ranging from $1.5 billion to $12 billion. We provide alternative approaches to standard construction practices that resolve environmental or geotechnical concerns, allowing sites such as dredge piles or waste management units to be used for large capital improvement projects.
We can optimize schedules while minimizing costs and resource requirements through a detailed evaluation of site conditions and collaboration with EPCs to maximize value. Our experience and expertise allow our team to consistently deliver high-performance levels, including situations where our competitors have failed. Trust our remediation experience, innovative geotechnical technologies, and proprietary stabilization techniques to reclaim ground once deemed unsuitable for expansion due to low strength or contamination.
Regardless of the scope of work, site preparation activities are key to a successful project. Site preparation is the infrastructure upon which the project is constructed. Our services include the following:
Clearing and grubbing
Grading for drainage
Installation of construction roadways and laydown areas
Construction of parking lots and pads for temporary facilities
Development of erosion control measures
Site preparation activities sometimes require remedial activities before construction can begin. We can perform the necessary remediation requirements by excavation, soil modification, and stabilization/solidification techniques.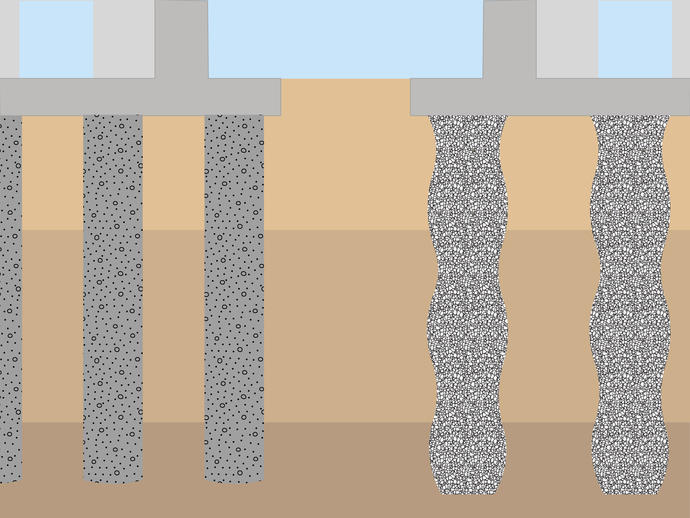 In situ soil modification/stabilization techniques improve the bearing capacity of the soil, sludge, sediment, and dredge spoils to allow foundation construction at locations previously thought unusable. RECON has improved soil-bearing capacities and created usable real estate at sites that are now parking lots, access roads, wastewater impoundments, and LNG terminals.
Having completed one of the largest soil modification projects (5,400,000 cubic yards), RECON is experienced with a wide range of reagents and construction techniques to address challenging site conditions.
Advantages
Over 30 years of experience
3,550 acres of site preparation and laydown areas created
16,000,000 cubic yards of contaminated soil and sludge stabilized to-date
Proprietary and patented technologies
Extensive documented savings for numerous clients
Expert project management, controls, and reporting
Comprehensive quality control program